The Law Offices of Glew & Kim is a well-established Santa Ana, California, law firm dedicated to criminal defense. Clients of the firm have the reassurance of a zealous, well-argued defense.
Clients enjoy a personalized, direct attorney-client connection that is rare at large law firms. If you entrust your criminal matter to us, you and your lawyer will become very well acquainted. You will be kept well-informed about the status of your case and what to expect next.
All criminal matters receive personal attention from attorneys Christopher Glew and Jina Kim. With more than 30 years of combined legal knowledge, we are dedicated to providing clients with the best representation we can, aiming for the best outcomes achievable.
If you are arrested or questioned regarding a crime, you may feel intimidated and unsure about what happens next. At Glew & Kim, we believe that to protect your rights, you must know your rights. Your actions at the time of arrest can make a significant difference in the outcome of your case.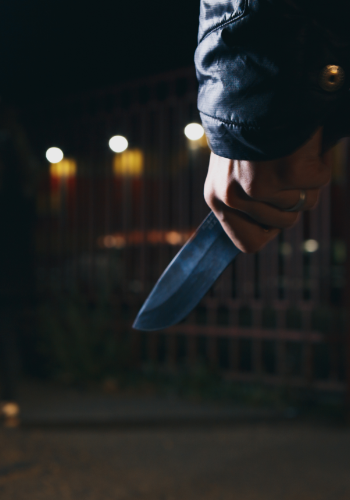 Accomplished Defense Firm In Santa Ana
A criminal arrest is one of life's most frightening occurrences.
A skillful, experienced lawyer's personalized advice and determined advocacy can make the difference you need at this critical time. With Glew & Kim of Santa Ana on your side, you will have the opportunity to work directly with Christopher Glew or Jina Kim. Both are ready to apply more than 20 years of legal knowledge to helping you pursue the best attainable outcome in your case.
Distinctive, Well-Recognized, Acclaimed Attorneys
Chris Glew has been called "the hottest criminal defense attorney in Orange County," has been recognized as one of the Top Lawyers in California by American Lawyer Media, and was named one of the Top 100 Criminal Trial Lawyers in Southern California by The National Trial Lawyers Association. He has been featured in 
local and national media
, including The Orange County Register and OC Weekly, and has provided commentary for ABC and NBC. Together with attorney 
Jina Kim
, he works tirelessly on behalf of clients facing criminal charges.
To Protect Your Freedom And Your Future
A rapid response is essential with so much of importance at stake. Attorneys at Glew & Kim are ready to fight on your behalf at any stage of a criminal case: before an arrest, after an arrest, during and after arraignment, during pretrial negotiations and if necessary, in the courtroom before a judge and jury. Skillful representation is very important. Attorneys at Glew & Kim are ready to personally try your case and fight for the best possible outcome. Call 714-713-4525 or email us to schedule a consultation at your convenience.